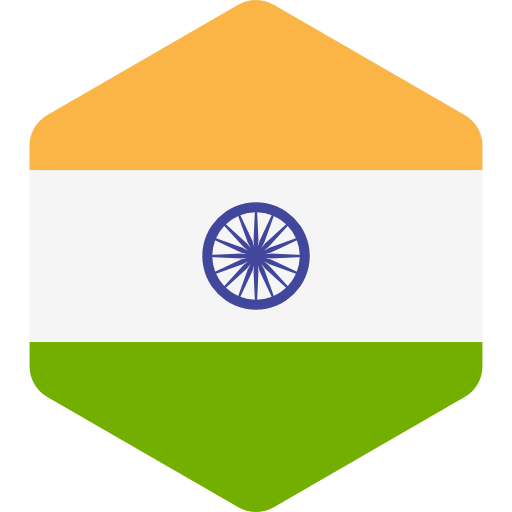 Looking for the best India VPN? we've investigated nearly all of them, so we've got all the information you need to choose the right one for you. But choosing a VPN for India can involve a lot more than choosing the right service. 
Widely known as a flawed democracy, India fell from ranking in the 41st position in the EIU Democracy Index to 51st in 2019. It was a fall that illustrates the country's recent struggles with democracy.
The state of our internet freedom, or lack of it, is yet another example of how these struggles affect the Indian people.
Before revealing the best VPNs in India, there's a few things you should know about locally registered VPN companies and the country itself.
Here's a quick overview:
Jurisdiction characteristics
Political culture
Flawed democracy
Main IT hub location
Bangalore
Data protection registration
NOT required
Data protection officers appointment 
Grey area
Data transfer to 3rd party disclosure 
Consent required
Unlawful disclosure of sensitive information
Criminal penalties: 3 years of imprisonment or a fine up to €6,950, or both
Civil penalties: up to €694,450
Breach notice obligations
Required within a reasonable time
VPN allowance
Allowed
Downloading copyrighted content
NOT allowed. Up to 3 years imprisonment and/or fine up to Rs 300000/~$4000
Be cautious – FREE Indian VPNs are dangerous!
It starts with spamming advertisements, and things can get quite nasty from there. Many free VPN users find themselves falling prey to malware issues, which can get serious. You may find your computer corrupted, your data lost. 
Many of these apps are mass-produced, white-label products with little to no quality control or support. 
But it can get even worse, even with "the best free VPN in India". 
One of the ways these services may compromise you is by using 'dangerous permissions'. 
What exactly does that mean?
Permissions are designed to keep users safe by protecting their privacy. 
There are two categories of permissions; normal and dangerous. Many users accept permissions on apps they download assuming that because they're buying from a reputable app store, permissions are both regulated and safe. 
But that is not always the case.
Several private network companies have been exposed for using permissions that fall into the 'dangerous' category. These permissions can violate a user's privacy, which has serious implications for protecting your identity and your activity online. 
Google has been very busy over the past couple of years, policing and pulling more than twenty apps from the Google Play store because of compromised user security. In September of 2019, they pulled four VPN apps for using dangerous permissions, along with two beauty apps; these apps had a combined download volume of 500 million.
In February 2020, the Google Play Store pulled 24 dangerous apps; all had been released by a Chinese company that collected user data to send to Chinese servers. 
It's not unusual for sketchy providers to offer their service for free, and then make money by selling their user data to third parties. This defeats the entire purpose of using a free VPN, and in extreme cases could expose your personal data.
Always go with a reputable service with a transparent revenue stream. These services are often reasonable as far as cost, and while not free, the security is well worth it
3 Trustworthy VPN services in India
If you're looking for a great VPN service with server locations in India, the first thing you'll notice is there are a lot of options. And while options are always a great thing, how do you know which one is best for you?
We did some careful into the top three options to make sure you know how to find the best. We based our choices on some very strict criteria. At the top of our list was a lack of usage logs and heavy, robust encryption. 
We also confirmed that each VPN could offer:
Strong value for the money.

Fast and reliable service.

Excellent torrenting capabilities.

Android and iOS Apps.
You may be looking for access to Indian content from another country. Or you'd like to protect your viewing while in India. Either way, we've got the facts on which VPNs are best. 
NordVPN keeps no usage logs or browsing history, and that's important. What it means is that there is never any way to track what sites you visit or how often you use your VPN. 
Both points are vital to anonymity. 
How is NordVPN able to guarantee not keeping user logs?
They're based in Panama, which means they're not subject to data retention laws.
Pros
This service also uses 256-bit AES encryption, and users can connect via a DNS proxy. This means that when it comes to privacy, NordVPN can deliver. It's an India proxy win.
Another feature of NordVPN is a double VPN or multihop VPN, which uses two VPN India servers to route your data. This is great for ensuring super high levels of security. The goal of this functionality is to thwart surveillance. 
NordVPN also includes:
Anti-DDoS servers so you never need to worry about service interruption.

Cryptocurrency payment options for increased anonymity.

Lightning-fast speeds in India – perfect for HD streaming.

Servers dedicated to torrenting, streaming, P2P network sharing, and more.

Apps for macOS, iOS, Android, Windows, and Linux, all included in one subscription.
NordVPN is a great choice for accessing content on Netflix, BBC iPlayer, and more. With over 5500 servers worldwide, NordVPN has over 32 servers at server locations in India. 
Cons
So what's the downside? NordVPN does not offer a free trial. And while they do offer a 30-day money-back guarantee, the lack of a trial can put some users off. A free trial keeps things simple; if you don't like it, you don't sign up. 
And that can be big for some customers.

ExpressVPN made it onto our list with its absolute commitment to protect your privacy. While they do keep logs on server choice, date and total amount of data used, that's as far as it goes. There are no user logs or personal data history; nothing that ties to any individual user.
Which means your privacy is never compromised.
Pros
Based in the British Virgin Islands, this company is not required to record or share data. It also means they're well out of the jurisdiction of the Indian authorities.
And when it comes to encryption, you're well protected.
ExpressVPN also uses 256-bit AES protection. Which means you're always secure, even when on public Wi-Fi.
Express VPN also offers:
Over 3000 VPN servers worldwide, in 160 server locations across 94 countries. 

Super fast speed, ideal for free access to geo-restricted platforms in India like Netflix and Hulu. 

Indian servers located in Mumbai and Chennai, great for viewing local content, i.e. Hotstar. 

Reasonable pricing and a risk-free money-back guarantee.

Excellent apps for macOS, iOS, Android, Windows, and Linux. ExpressVPN is a blazing fast service that allows for secure and reliable service. 
Cons
So what's the downside with ExpressVPN? There are a couple of points to consider.  First, the service only allows for three connections at a time. And second, while the pricing is very reasonable, it's not the cheapest option. 
But with its commitment to privacy and a 30-day money back guarantee, it's worth it.
Surfshark is a favourite with many Internet users who want guaranteed security. They have an extremely strict policy around not keeping usage logs, which is ideal. Surfshark has its headquarters in the British Virgin Islands. 
This means that, like ExpressVPN, there are no data
sharing requirements by law. 
It also means that they're out of reach to the authorities in India. 
Pros
Surfshark also uses 256-bit AES encryption. But they go a few steps further with DNS, IPv6, and WebRTC leak protection. Surfshark also offers a kill switch on their apps. 
The kill switch activates in the case where your VPN connection drops. It turns off your internet connection, hiding your IP address to protect your location and personal data. 
Surfshark also boasts:
A heavy-duty unblocking component for countries with internet restrictions such as India. 

Automatic ad-blocking and malware scanning. 

Exceptional chat support offered 24/7.

Apps for MacOS, iOS, Android, Windows and Linux. 

An option to configure the VPN for secure use with a router.

Cryptocurrency payment plans for even better privacy.

A 30-day money back guarantee that makes it risk-free. 
Surfshark has over 1700 server locations in more than 60 countries around the world. Their Indian servers are in Mumbai, Chennai, and Indore, as well as a double VPN with Singapore.
Cons
Compared to the other two brands, Surfshark is a newer brand and not nearly as flashy as providers like NordVPN or ExpressVPN. On the market for a few years now, the company puts an ultra-heavy focus on privacy and security features. With its additional security features, especially the kill switch, it's got far more to offer than the other two brands. 
On top of that, it's been around long enough to generate some exceptional reviews online; this VPN is a favourite in the tech community. 
And, with its exceptional unblocking capabilities and high security, Surfshark is a win. Add that to their 30-day money-back guarantee, and this VPN for India amazes customers.
Is VPN legal in India? – Yes
With all the issues around the Internet, there is confusion about whether a VPN is legal in this country. It's important to note that the use of a VPN is NOT illegal in India.
In fact, no laws exist at this time to outlaw VPN service; as long as you're not engaging in illegal activities. 
So why is it that VPN service here has such a bad reputation? Let's face it, as soon as you mention 'VPN', it's assumed you need it for illegal use. 
The main reason for this perception is the ease with which a VPN allows you to access blacklisted sites. Take pornography, for instance.
While it is not illegal in India to watch adult pornography, the country has banned porn sites, including Pornhub. 
The fact that you can access these with a VPN means just the act of using one may seem suspicious to some. 
Torrent sites are another great example; a large portion of torrent sites distribute pirated content. This is illegal almost anywhere in the world. Torrenting is a common reason for prosecution, but it's not the torrenting that gets you into trouble. 
It's the copyrighted materials.
Penalties
There are NO penalties for using a VPN service. But what happens if you're mistakenly visited a website where you can view or use pirated content? 
If you put yourself in this position, the Indian government may choose to prosecute you. Under Sections 63, 63A, 65, and 65A of the Copyright Act of 1957, they have the authority to do so. 
The Act states that if you download a pirated movie, you may face imprisonment of up to three years. And it's not only prison time; you may also face a fine of up to Rs 3,00,000. Anyone watching unauthorized content on a streaming site is subject to the same. We support this and you should always follow the local laws you reside in.
In short, VPN service is not illegal, yet it does provide protection in the case that you should accidentally download content that may cause issues.
VPN is a difficult subject in India
Virtual private network is the perfect tool for accessing geo-blocked websites. For keeping your IP address to yourself while surfing online without fearing for wrongdoings, VPN for India gives you your freedom, and it's secure and easy to use. 
Yet India's 560 million internet users want their Internet privacy. It's understandable; freedom of expression is a valid expectation. In India and the rest of the world. Individual privacy and the right to choose are global mandates, even in the youthful "Silicon Valley of India" – Bangalore.
Internet shutdowns and censorship laws in India have become an increasing concern. In 2017, we saw the U.N. call on India to stop censoring the Internet and restore social media networks. While the U.N. referred to Jammu and Kashmir union territory, the sentiment was clear: the internet is a basic human right. 
Why you need a VPN in India
If you're new to using Indian VPN, know that the term stands for 'Virtual Private Network'. As the name implies, a VPN encrypts any internet activity from your device. 
This makes it impossible for anyone to see what you're doing online. You are invisible, to your internet service provider, to everyone. Using a privacy service also allows you to access geo-blocked content, which has become part of everyday life in India. 
 As of 2019, India has imposed a widespread ban on pornography, banning 857 sites. There are also bans on freedom of speech in the media, with heavy political censorship. 
India has also banned many torrent and content streaming sites, yet the right VPN lets you access all. And while social media sites are not banned, there are big concerns around censorship. Not to mention issues with internet shutdowns designed to keep protesters off social media, as in the case of Kashmir and Jammu.
India also holds a censorship rank of 4 in the Internet Censorship 2020 report; in this report, each country is assigned a rating from 1 to 10. Number 1 denotes little to now censorship; Canada is an example. Number 10 indicates high levels of censorship. At this time, North Korea is the only country ranking as a 10. 
But it's not just about censorship, it's also about security; India comes in at 35th place on the National Cyber Security Index.  
What is the NCSI? 
It's a global index that details how prepared different countries are to prevent cybersecurity issues, and India's ranking speaks volumes about the need to protect your data online. 
Another advantage of using a VPN is the ability to view websites not accessible in your country. This ensures you have a much wider range of materials available to you on the web, across all types of content. 
+ The pros of using India VPN
The pros of using India VPN services are straightforward. Bypassing censorship and accessing the content you want is a basic right. 
Your interests may lie in expressing your opinions about politics and the authorities. You may wish to share your thoughts on LGBT issues or other controversial topics.
Or you may just want to watch cricket, a Bollywood movie, or your favorite television show. India VPN users have so many reasons for using their service, but it all comes down to one thing: freedom. 
A good India VPN will protect your IP address and allow you to access the content you want without fear of reprisal. 
It will allow you to be free online.
– The cons of using India VPN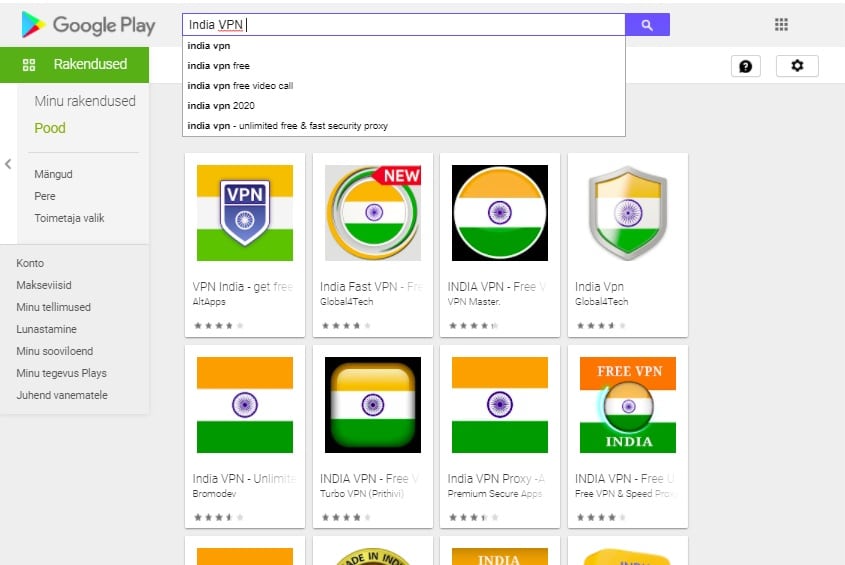 India VPN service works; it allows you to do what you want without the authorities ever knowing. From politics to adult sites, it gives you absolute privacy. 
But as with anything of this nature, there can be risks. One of those risks is in choosing the wrong free VPN India service. One without the proper security for their servers, one that doesn't protect your IP address as they promise to. 
Free VPN in India is a good example, and our advice would be to avoid them at all costs!
Remember, free India VPN service is almost never actually free; it's almost always laden with hidden fees.
Think about this. Every free Indian VPN company must make money; it's the nature of business.
It's no different for those offering free India VPN.
Our top pick for the best VPN in India
Right now in India, advocacy groups are working hard to keep you secure on the internet and protect your privacy. How long that will take, or what the future looks like is an unknown.
But one thing is for sure. 
Until we make more progress in this area, VPN service is vital to your security. We've given you the facts on three of the VPN best services available; NordVPN, ExpressVPN, and Surfshark. 
Weighing the pros vs. cons for each, our conclusion is that while they are all solid…
Surfshark is the clear winner.
We love its intense speed; it's perfect for streaming, torrenting, and any other online activities you're into. And you know that with Surfshark, your IP address is always protected, so you're free to surf as you like.
At the same time, it has far superior security and while not free, the price is so reasonable, which is vital to our choice.